Please join me for Creative Flow!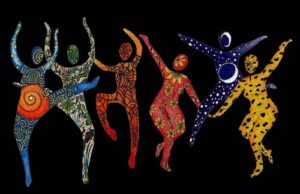 Enliven your Spring by joining in Nature's rhythm of growth and renewal!
I will be offering Creative Flow, a movement class for women. The class will be a fusion of creative dance, improvisation, yoga and authentic movement. Creative Flow will offer you space to explore, take risks, and to find comfort and joy in movement. Come to have fun, to dance and to learn how to connect with your inner voice through moving your body.  No dance experience necessary. All bodies welcome.
Classes will be Thursdays starting April 20th through May 25th,
7:15-9:15pm (2 Hour Class includes a post dance community tea time*).
Classes will be held at Hopewell Creative Arts Studio.
Register for the 6 class series:  $120, or drop-in $25 per class.
*Please bring a yoga mat if you have one and a mug for tea time.
Save
Save
Save